Mork daycare cited for use of USFS land
A Wrangell woman is alleging she was fined by the US Forest Service for conducting a business on federal land during an excursion she made out the road last month with a group of children.
Marilyn Mork, who runs Auntie's Daycare Service, said that on June 19 she was taking six children to play at Middle Ridge when she discovered that one of her employees had taken the children to a boat near one of the new trails in the area. Mork said she immediately had the children removed from the area because no life jackets were present.
A photo of the incident ended up making the rounds on Facebook and Mork said the state inspector for daycares contacted her over the issue.
"I was given a warning about it," Mork said.
Mork said she also took some of her client's children to Middle Ridge Cabin recently – and that was the incident she says ultimately got her a citation.
"I have a state variance permit for beach outings and city parks, that means places like Petroglyph Beach and City Park," she said. "That means the entire Borough, right? That means I can go to Nemo or Middle Ridge if I choose to."
"I also always tell the parents if we are going out the road," Mork said. "I do that to cover myself when I leave the house. When we're out the road I close so it won't cost parents by the hour. We went to Middle Ridge on June 19 and had lunch and a picnic with six kids. That's all."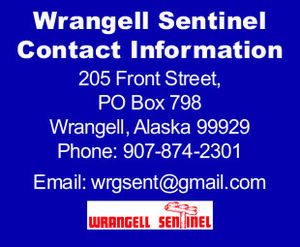 Mork alleges that US Forest Service Law Enforcement officer Doug Ault came to her home on Sunday, July 28 to inform her that her activities were a violation since she was operating a business on federal land without a permit.
According to Mork, that citation could cost her $375.
"I'm going to fight it," she said.
The citation from Ault was written under federal law 36 CFR 261.10(k), which states it is illegal for "Use or occupancy of National Forest System land or facilities without special-use authorization when such authorization is required."
Phone calls made to a pair of USFS entities showed different applications of the law depending on where a possible tour of daycare children is located in Southeast.
When contacted, a representative of the Petersburg Ranger District who did not want to be identified told the Sentinel that use permits were generally required, especially if they were for "repeated and reoccurring uses." A phone call to the Auke Bay Mendenhall Glacier Visitor Center revealed that they do not require permits when such groups attend the area.
When contacted, Ault was unavailable for comment. A phone call to USFS LEO Captain Brian Skaggs in Ketchikan was not returned.
Wrangell Ranger District Supervisor Bob Dalrymple also declined to comment on the matter, stating, "I'm sorry but I cannot comment on active law enforcement issues but you could request information under a Freedom of Information Act request."