Obituary: Rainie Dae, 32 & Stacey Ann Doak, 8
Rainie Day Doak, 32, and Stacey Ann Doak, 8, passed away on June 11, 2018.
Rainie was born in Wrangell on May 19, 1986 to Jinx Clark and Brad Byrd. She lived in Wrangell most of her life. She married the love of her life, David Doak, and had three daughters, Renee, 12, Stacey, 8, and Kayleigh, 6. She loved the great outdoors and took her girls camping often. She also had a great love of reading.
Stacey was born in Ketchikan on March 30, 2010 to David and Rainie. She was happiest with family and friends and especially her Auntie Booga. She inherited her mother's love of books. You could always find her in the school library before school started.
They were preceded in death by Rainie's sister Shannon "Booga" Gillen.
Surviving family members are husband/father David Doak and Stacey's two sisters Renee and Kayleigh; Rainie's mother and stepfather, Jinx and Steve Clark; brothers Tim Gillen Jr., Shane Gillen, Aaron Gillen (Carrie); and two sisters Autumn Gillen DeWindt (Kory) and Misty Byrd.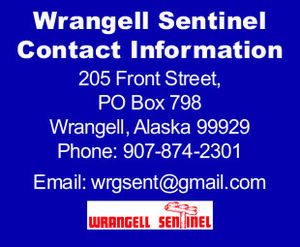 A celebration of life will be held this Sunday, August 26 at the American Legion Hall from 1-5 p.m. with a potluck to follow.