Obituary: Larry "Woody" Allen Wilson, 72
Larry "Woody" Allen Wilson, 72, of Washington, Missouri, passed away September 15, 2018, at his home near Greentop, Missouri, after an 18-month battle with cancer.
He was born on March 14, 1946, to James and Maurine (Hamilton) Wilson. He went to high school in Olds, Iowa and graduated in 1964. He spent a year in college in Burlington, Iowa, before going off to serve his country in the Navy for three years.
Wilson continued his education at Kirkwood Community College, where he met his wife, Peggy. He then went to Northeast Missouri State University, where he received his Bachelors in Psychology and his Masters in Special Education. Woody started his career as a Special Education Teacher in Unionville, Missouri, and from there furthered his education to become a Superintendent of Schools. Along the way, he worked at the Development Center in Kirksville, served as Director of Education in the Kirksville schools, and then served in education in North Carolina for 12 years before moving to Alaska.
In 1993, the couple moved to Alaska where he served many years as Superintendent of Schools. After six months of retirement in 2012, he went back to work as a mentor to new teachers in the Alaskan bush for three years. This was followed by another year and a half working again as Superintendent.
In 2017, he retired for a second time and moved to Greentop, Missouri, to be close to family and medical care while fighting cancer.
He is preceded in death by his parents and three brothers, Wayne, Wendell, and Ivan.
He is survived by his wife of 45 years, Peggy Ann (Thomsen) Wilson; his three children, Tad Wilson (Joni) of Kinross, Iowa, Gina Beckley (Terry) of Clark, Missouri, and Christine Hester (David) of Phoenix, Arizona; eight grandchildren and 12 great-grandchildren; and brother Wayne's widow, Judy Wilson.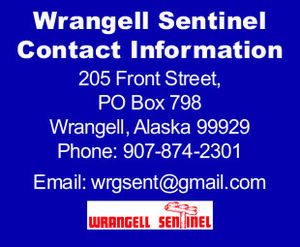 A Celebration of Life will be held on October 20 at 11:30 a.m. at the First United Methodist Church in Kirksville, Missouri.