Obituary: Theoma Marie Sims (Winslow), 63
Theoma (Tedi) Marie Sims (Winslow), 63, passed away Oct. 2, 2018, from an extended illness, in Aberdeen, Washington.
She was born in Wrangell on June 30, 1955, to her mother, Olga Norris.
She and her husband, Tom fished commercially all over Southeast Alaska for salmon and halibut, and their son Dan was raised on the boat. Tedi worked at Wrangell Schools for many years. She got an Associated Arts degree in Elementary Education and when the school developed a reading enhancement program using computers, she was trained in the new system. This eventually ended up in her being instrumental in developing the high school computer education program. She was a certified Mac repair person, and retired in 2009.
She was active in the Episcopal Church. She was artistic, could draw, paint, and made earrings. She also sang in the community choir.
In her last few years, Tedi and Tom did a lot of traveling. They went to Indiana to see all the other sisters, nieces, and nephews. They went to the Grand Canyon, and they saw Santana and Elton John. One of Tedi's favorite memories was the trip she made with Eadie to Hawaii.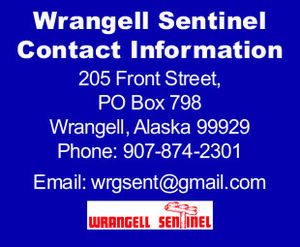 Tedi loved to be around people, and they felt it. Through it all, she never lost her sense of humor. She had a smile that lit up her whole face as well as an infectious laugh.
She is survived by: Husband, Tom Sims; son Daniel Sims; mother Olga Norris, sisters Terry Hosford (James); Vicky Arndt (David); Michelle Hodges (William); Teckla Sliger (John); and many nieces and nephews.
Her funeral was held at St. Philips Episcopal Church, on Oct. 20 and was officiated by Don McConachie. Her ashes will be scattered by the family at a later date.