Hospital board renews CEO Sanger's contract
Sentinel writer
The hospital board voted 6-0 to renew the contract of CEO Marla Sanger.
Sanger has been the Medical Center CEO since Nov. 5, 2012, after the departure of former CEO Noel Rea and a recall election led to a period fraught with political instability for the Wrangell Medical Center Board of Directors. On her first day, Sanger was the Center's fourth CEO in less than a year.
The WMC board terminated Noel Rea in June 2012 after being recalled in a contentious election. Interim CEO Kendall Sawa departed for another job in Washington state with a month remaining before Sanger could take over, requiring acting CEO Barbara Bigelow to bridge the gap between the period of the interim's departure and Sanger's availability for the position.
In contrast to the revolving door characterizing the position in the period between June and November 2012, stable management was a contributing factor to Sanger's renewal, board members said.
"I'm glad you're here for another year," board vice president Bernie Massin told Sanger. "I see it's a little bit more stable … you can't be replaced that easily."
Positive sentiment over the renewal almost resulted in its approval without a roll-call vote, until Kris Reed, who records notes for the board, interjected.
"We're very happy," said board member Barb Conine, who moments later moved for Sanger's renewal.
Among the issues Sanger will likely face in the coming months is the reinvigoration of plans for the construction of a new medical center, continuing to develop the center's new physical therapy program, and to a lesser extent, the implementation of the Affordable Care Act, known colloquially as Obamacare.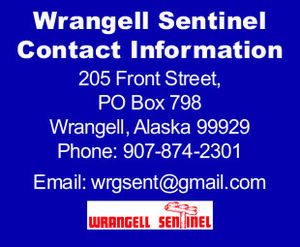 "I'm very happy that I'll be able to continue uninterrupted," Sanger said. "I just would have been heartbroken to have had to leave when we've got so many things working, but they're not hard-wired."
The new hospital and the therapy program were the primary immediate areas of focus, Sanger said. Obamacare will be a big change, but evenly distributed, she added.
"It'll be big, but it'll be the same for everyone," she said. "There's still a lot of unknowns as to how it's going to affect everyone. We'll continue to do our best to make sure the patients in Wrangell get the care that they need."
In other business, the board heard an update on new medical facility center construction from Sanger, who told the board plans were still under review by PeaceHealth of Ketchikan, and that once the review was completed, a feasibility study may still be needed to mesh designs going forward with the needs of the community.
The board also noted the approval by the borough assembly of the board's formation of an executive committee.