Federal spending bill includes fisheries disaster funding for Alaska
Aid to Alaska fishermen, seafood processors and marketers and communities was included in the year-end congressional appropriations package that won final passage last month.
The $300 million in aid follows official disaster declarations issued by U.S. Commerce Secretary Gina Raimondo for Alaska salmon and crab fishery failures dating back to 2020, as well as some salmon failures in Washington state dating back to 2019.
"This will be relief for commercial, recreational, subsistence harvesters, all those who were directly impacted by the fishery stock crashes," Sen. Lisa Murkowski, who helped write some sections of the legislation, said in an online news conference Dec. 23.
The disaster aid also supports additional fisheries research and helps communities that lost fish-tax revenues. In addition, it includes a provision, the Fishery Resource Disaster Improvement Act, which aims to improve administration of disaster funding and get money to people and businesses, Murkowski said.
"We recognize that it's one thing to get the disaster declaration. It's another thing, then, to get the funding. And it is yet another step to get the funding out to those who have been impacted," Murkowski said.
The $300 million in disaster aid "is a great start for much-needed money to help fishermen and communities pay their bills," Jamie Goen, executive director of Alaska Bering Sea Crabbers, said in a statement.
Alaska Bering Sea Crabbers is one of the groups affected by this winter's first-ever closure of the Bering Sea snow crab fishery and the second consecutive year of closure for the Bristol Bay red king crab fishery. In both cases, stocks are too low to support any harvesting.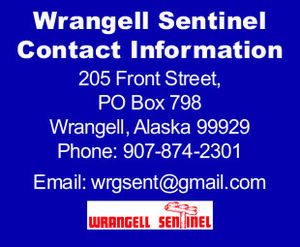 In addition to the Bering Sea crab industry shutdown, the Commerce secretary has declared disasters for:
- 2021 Alaska Kuskokwim River salmon, Norton Sound chum and coho salmon fisheries
- 2021 Chignik salmon fishery
- 2020 and 2021 Alaska Norton Sound red king crab fisheries
- 2020 Copper River/Prince William Sound coho and pink salmon fisheries
Aside from the disaster relief, there is money in the bill for fishery initiatives, including research and monitoring in the Yukon and Kuskokwim river drainages and in the Bering Sea.
The Alaska Beacon is an independent, donor-funded news organization. Alaskabeacon.com.