State school board delays vote on transgender girls sports policy
Alaska's state school board has unexpectedly delayed a vote on a proposed regulation that would prohibit transgender girls from playing on girls high school sports teams.
Board chairman James Fields said the delay was warranted by "hard questions" about whether the regulation could violate students' right to privacy, among other legal issues.
"I'd be in favor of a special meeting and allowing us to show the public and show our constituents that we're not just doing this to quickly rush through it. We want to take a good long look at all of the concerns raised," said board member Jeff Erickson.
It was not immediately clear when (or whether) a special meeting would take place. The board already has a special meeting scheduled in October, and its next regular meeting is Dec. 6.
The postponement followed almost 2 ½ hours of verbal testimony July 26. During a 30-day public comment period, the board received about 1,300 written comments on the proposal.
Testimony was mixed for and against the idea, with opponents outnumbering supporters during the oral testimony, 33 against and 14 in support.
As currently written, the proposed regulation would limit participation on girls teams "to females who were assigned female at birth."
Current policy, as implemented by the Alaska Student Activities Association — a nonprofit that manages school sports — allows transgender students to play on the team that matches their gender identity, even if that was not the sex assigned at birth.
ASAA does not track the number of transgender athletes in high school sports, and the association's executive director has said that he is aware of only one such athlete in Alaska during his 10-year tenure.
Twenty-two states, according to a count kept by the Movement Advancement Project, have enacted laws prohibiting transgender students from playing on teams that match their gender identity.
The legality of those laws is in question; the Biden administration has proposed a regulation that declares transgender sports bans to be a violation of federal law that prohibits discrimination on the basis of sex in educational institutions that receive federal aid. That regulation is not yet final.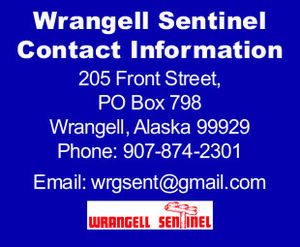 The Alaska Legislature has thus far declined to pass a bill on the topic. The Matanuska-Susitna School Board has implemented a policy similar to the one in front of the state school board, while several school districts — including Juneau and Anchorage — have policies that allow transgender students to play on teams that match their gender identity.
With local school districts divided, Alaska's state school board passed a resolution this spring that called on the Alaska Department of Education to draft a regulation on the topic.
That draft was finalized in June, leading to the public comment period and the discussion at the July 26 state board of education meeting.
Sen. Shelley Hughes, a Palmer Republican who unsuccessfully proposed limits on transgender student-athletes in the Legislature, testified July 26 in favor of the regulation. Without it, she said, "we will marginalize, sacrifice and victimize our female athletes and put them in a dangerous and precarious situation."
Madonna Singleton, a lay minister at Palmer United Methodist Church, testified against that idea and the proposed regulation.
"Kids just want to play sports. Trans girls are girls, and barring them from competing on teams aligning with their gender identity effectively excludes them from participating," she said. Limiting transgender girls to coed teams would exclude and marginalize them, Singleton said.
At times, the testimony turned hostile. Testifier Joshua Church, of Fairbanks, said encouraging children to "choose" a different gender identity is creating "mental delusions," adding that any teacher, school board member or legislator who supports this "should be laughed out of town, they should be kicked out of their employment in these critical sensitive areas."
Dr. Lindsey Banning, the parent of a transgender child, called some of the testimony "wildly unacceptable and harmful."
"I'm frankly saddened to hear it wasn't stopped by anyone on this board," she said.
The Alaska Beacon is an independent, donor-funded news organization. Alaskabeacon.com.