Dunleavy, Murkowski, Peltola headed to victory today
All three incumbents likely clinched victory in Alaska's statewide elections when the Alaska Division of Elections updated vote count results on Friday with thousands of additional absentee, questioned and early ballots from this fall's general election.
Final unofficial results will not be available until 4 p.m. Wednesday, when the division implements the state's new ranked-choice sorting system, but voting trends have made the results clear in most races.
With 264,994 votes counted, incumbent Republican Gov. Mike Dunleavy had 50.3% of the vote for governor, well above his leading challenger, Democratic candidate Les Gara, who had 24.2%. Independent candidate Bill Walker had 20.7% and Republican challenger Charlie Pierce had 4.5%.
Friday was the deadline for absentee ballots sent from within the United States to arrive and be counted. Ballots are counted by the elections division's five regional offices, and by the end of the day Friday most offices had finished counting all ballots that had arrived through last Wednesday.
A few hundred ballots sent from international destinations could be added to the count if they arrive by this Wednesday, but it appears all but certain that the remaining ballots are too few to alter the governor's race, where Dunleavy has a margin large enough that ranked-choice sorting will not take place.
In races where no candidate earns at least 50% of the vote, the lowest finisher is eliminated, and voters who supported that person have their votes redistributed to their second choices. That process continues until only two candidates are left, and the person with the most votes wins.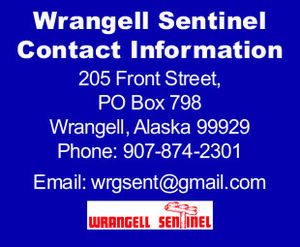 In the U.S. Senate and U.S. House races, no candidate is expected to finish with more than 50% of the vote.
For U.S. House, Democratic incumbent Mary Peltola had 48.7% of the vote, ahead of Republican challengers Sarah Palin (25.8%) and Nick Begich (23.4%) and Libertarian challenger Chris Bye (1.7%).
While the combined totals of Palin and Begich would surpass Peltola's tally, a special election in August showed the number of Begich voters willing to support Palin with second-choice votes was too small for her to overtake Peltola. Pre-election opinion polling showed little change in opinions since August, and analysts expect Peltola will far exceed 50% when the ranked-choice tally is calculated.
In the race for U.S. Senate, incumbent Republican Lisa Murkowski led all challengers with 43.3%. Her main challenger, Republican Kelly Tshibaka, led on Election Day, but Murkowski erased that deficit by the end of the day Friday with late-counted absentee and early votes. By the end of the day Friday, Tshibaka had 42.7%, trailing by 1,658 votes out of 259,747 cast in the race.
When ranked-choice voting kicks in, Murkowski is expected to receive the majority of the second-choice votes cast by supporters of the third-place finisher, Democratic candidate Patricia Chesbro (10.4%). Many supporters of the fourth-place finisher, Republican Buzz Kelley (2.9%), are expected to back Tshibaka, but even all of those votes would not give Tshibaka enough to win.
Of the 59 races on the ballot for the state House and Senate, nine were unresolved Friday night, including two in the state Senate and seven in the state House.
In House District 1, which covers Wrangell and Ketchikan, incumbent Rep. Dan Ortiz was comfortably ahead of challenger Jeremy Bynum, 3,508 to 3,166 as of last Friday.
Among the most politically contested legislative races in the state, former Republican Senate President Cathy Giessel narrowly leads a three-way race for a South Anchorage Senate seat that features incumbent Republican Sen. Roger Holland and Democratic candidate Roselynn Cacy.
Giessel had 33.6% of the vote, Holland 33.1% and Cacy 32.9% as of Friday night. Elections officials said they had counted all early votes, questioned ballots and absentee ballots received through Wednesday, Nov. 16. A relative handful of ballots remain uncounted in the race, which will be decided when elections officials calculate ranked-choice sorting on Nov. 23.
Democrats and moderate Republicans seeking to create a coalition majority in the Senate have said they are waiting on the results of Giessel's race.
"Because of that, there's really not been a lot of definitive movement on (Senate organization)," said Sen. Donny Olson, D-Golovin, and the only legislator not on this year's ballot.
In the state House, two Anchorage races and one in the Mat-Su had no likely winner and will wait until this week for the final count.
The Alaska Beacon is an independent, donor-funded news organization. Alaskabeacon.com.