Governor introduces bills for state to get into carbon credit business
Gov. Mike Dunleavy has officially unveiled a pair of bills designed for the state to make money from companies and investors looking to reduce the effect of greenhouse gas emissions by paying the state not to log timber or paying for credits that come from storing carbon dioxide deep underground.
"There's a burgeoning market for carbon credits, particularly in the voluntary market, and Alaska seems to be really well-positioned to take advantage of these opportunities," said John Boyle, commissioner of the Alaska Department of Natural Resources.
The governor introduced the bills for legislative consideration last Friday. He has promoted the legislation as one way to cover the state budget deficit without taxing Alaskans — a deficit that balloons to several hundred million dollars a year under the governor's plan to pay even larger Permanent Fund dividends.
In his State of the State speech four days earlier, the governor said, "Experts in this emerging industry have informed us that we can realize revenue to the tune of billions of dollars. That's billions of dollars per year by creating a carbon management system here in Alaska. We've been told by some that we can generate as much as $30 billion or more over 20 years, just from our forest lands alone."
However, the governor's Department of Natural Resources did not use the same big numbers in its fiscal analysis that accompanied the two pieces of legislation.
"Revenues are not specifically estimated because of the market and timeline uncertainty for carbon offset projects," the department said, adding that the first checks to the state might start in 2025, at the earliest.
One bill would create laws and a leasing structure for companies interested in capturing carbon dioxide and injecting it deep below ground, where it could not contribute to climate change.
The other bill would allow companies to pay to preserve forested state land from logging and development, offsetting any greenhouse gas pollution they produce in their own operations. There is a global market for such carbon credits, though it is generally unregulated.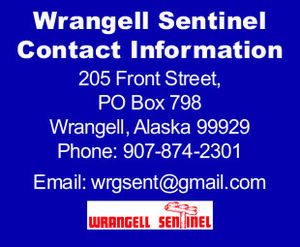 The Alaska Center, which advocates for environmental protections in the state, noted on its website that the governor's proposal requires a delicate tap dance in order to "convince skeptical members (of the Legislature) the benefit of leaving certain forests un-clearcut, certain wetlands un-mined, etc."
In the Senate Resources Committee, co-chair Sen. Cathy Giessel, R-Anchorage, said she expects to begin two weeks of hearings Feb. 20.
Giessel said the forestry component of the carbon plan will receive the most immediate attention, with underground carbon sequestration taking second billing.
Carbon credits like the one proposed under the Dunleavy plan aren't a new idea, and the principle is relatively straightforward. To compensate for carbon dioxide emitted by their business, a company pays to preserve a section of forest — even a kelp forest underwater. As plants grow, they absorb carbon dioxide from the air, locking it in wood or seaweed.
If a tree isn't cut down or burned, that's a net benefit to the atmosphere.
For the most part, the market in carbon credits is voluntary, driven by the desire to not contribute to the growing problems caused by climate change.
The other legislation would set out rules for capturing and injecting carbon dioxide deep underground. Known as "carbon capture and underground sequestration," it is used on a limited basis internationally, as heavily polluting industries capture carbon dioxide directly from its source before it's released into the atmosphere.
Some companies are also experimenting with pulling carbon dioxide from the open air, but that technology is energy intensive and hasn't been reproduced on a commercial level.
Complicated legislation typically takes at least two years to pass the Legislature, and Giessel said it's reasonable to think that it will be "a couple years" for carbon legislation to leave Juneau.
The forest-related bill is likely to move quickest, but when Michigan launched a similar program, it took 18 months for a third-party broker to physically examine state forests, then begin selling carbon credits, Giessel said.
That was unusually fast, she said, and involved forests accessible by road. Most of Alaska's forests don't have roads, and the process of surveying them could take years. That makes both the timing and potential revenue uncertain.
An August 2022 study performed for the Department of Natural Resources estimated that three pilot projects — one near Haines, another near Fairbanks, and a third in the Matanuska-Susitna Borough — could earn $82 million over 10 years.
The Alaska Beacon is an independent, donor-funded news organization. Alaskabeacon.com.