Senate approves tax on e-cigarettes; House may take it up next year
Legislation to impose a state tax on e-cigarettes and vape products passed the Alaska Senate on the next to last day of the regular session, but will have to wait until next year for consideration by the House.
The House did not take up the measure before adjournment on May 17. A House committee held one hearing on similar legislation earlier in the month, with members raising multiple questions about the tax and other issues.
If approved next year, the bill would impose a 25% tax at the retail level on e-cigarette products, including liquids, sticks and other delivery devices.
Raising the cost would discourage use by youth, Juneau Sen. Jesse Kiehl said during Senate debate on the bill May 16. The measure passed 14-6.
"Once someone is addicted, they tend not to be terribly sensitive to price. But young people who are not yet addicted are (price sensitive)," Kiehl said.
"This bill is not a revenue raiser. This is about reducing the rapidly growing addiction of young people, especially our high schoolers, to nicotine. We're already at one in four. … We need to take these steps," Kiehl said, referring to a report released in December by the state Department of Health, showing that as of 2019, 26% of Alaska high school students used e-cigarette products.
Senate President Gary Stevens of Kodiak sponsored the legislation, Senate Bill 89.
Alaska's tobacco tax on cigarettes, cigars and loose tobacco has not changed since 2006, a time before use of e-cigarettes, also known as vaping, became common.
The bill also raises the state's minimum legal age for the purchase of e-cigarette products to 21, matching the federal minimum age signed into law by President Donald Trump in 2019.
The new tax would bring in over $3.2 million in the first year, according to the Alaska Department of Revenue. Most of that money would be intended for tobacco cessation and prevention funding, as is already the case with existing tobacco tax revenues.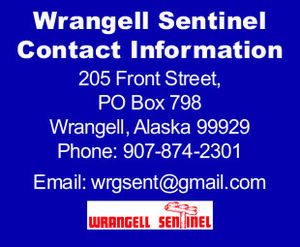 A similar Stevens-sponsored bill passed the Legislature last year by wide margins in both the Senate and House, but Gov. Mike Dunleavy vetoed the measure, stating his opposition to the new tax.
Dunleavy has made no public statements about this year's legislation.
The Alaska Beacon is an independent, donor-funded news organization. Alaskabeacon.com.