Group wants to place campaign limits initiative before voters
The group that brought ranked-choice voting to Alaska elections is now seeking to restrict big campaign donations after a federal appeals court erased the state's prior limits.
Alaskans for Better Elections submitted a proposed ballot measure to the Alaska Division of Elections in May. If approved by the division, and if the group gathers sufficient signatures, Alaskans will be asked in 2024 whether they want to limit the amount of money a donor can give to a politician running for office.
The proposal, modeled after a bill from Anchorage Rep. Calvin Schrage, would prohibit someone from directly giving more than $2,000 per election cycle to an individual candidate's campaign or more than $5,000 a year to a political party or other group.
Sponsors of the measure said they hoped that the Alaska Legislature would impose new limits after the 9th U.S. Circuit Court of Appeals overturned Alaska's old limits, some of the lowest in the country, in 2021. But lawmakers failed to act before the 2022 election, which went ahead with no limits. As a result, some wealthy donors gave more than $100,000 apiece to candidates in last year's governor's election.
Under the prior rules, those donors would have had to contribute to third-party groups that are prohibited from coordinating with candidates. Instead, donors were able to give directly to candidates. A similar lack of restrictions will be in place during the 2024 state election as well.
The 9th Circuit decision ruled against Alaska's old campaign finance limits on free-speech grounds, but the justices suggested that higher limits might be constitutional.
The proposed ballot measure includes limits four times higher than the old law, and it adjusts the limit upward each year to account for inflation.
Alaska's prior campaign finance limits were installed in a popular 2006 ballot measure that was backed by 73% of voters.
Scott Kendall, the Anchorage attorney who wrote Alaska's ranked-choice voting ballot measure, is the lead author behind the new campaign finance measure as well.
If their initiative is certified — something expected before July 4 because of a timeline in state law — supporters would have one year to get the signatures of 26,705 registered Alaska voters spread across the state. Only then would the measure appear on either the August primary or November general election ballot in 2024.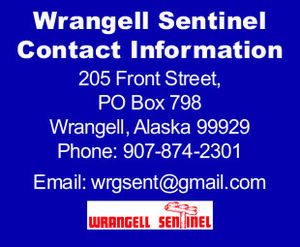 Another proposed ballot measure is already gathering signatures. That measure proposes to repeal Alaska's ranked-choice voting and open-primary electoral system.
The Alaska Beacon is an independent, donor-funded news organization. Alaskabeacon.com.