State surveillance finds new tick species moving into Alaska
James Gathany/U.S. Centers for Disease Control and Prevention
More than 2,000 ticks collected over a decade in Alaska revealed a pattern: New tick species are being introduced to the state, often through dogs traveling from the south. They're joining the handful of tick species endemic to the state, which are usually found on small mammals like rabbits.
The results are detailed in a new bulletin released by the Alaska Division of Public Health's Epidemiology Section. While several non-native tick species that can spread disease have been imported to Alaska, none have yet established permanent populations in the state, the bulletin said.
But the numbers show that "ongoing tick surveillance is critical for monitoring this dynamic situation," said the bulletin, authored by Micah Hahn, an associate professor of environmental health at the University of Alaska Anchorage.
Most of the study's data comes from a program called Submit-A-Tick, a joint project of the Alaska Department of Environmental Conservation's Office of the State Veterinarian, the Alaska Department of Fish and Game and the University of Alaska. Through it, members of the public send ticks they find to the state veterinarian's office.
Hahn, who works at the university's Institute for Circumpolar Health Studies and has become one of Alaska's top tick experts, led a project in Anchorage-area and Kenai Peninsula parks that used drag cloths and, at some sites, live-trapping of small mammals to find ticks in the wild. That data supplemented the records of ticks submitted from 2010 to 2022 by the public and veterinarians.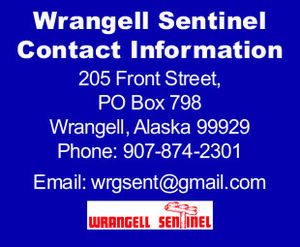 Pets have been the most common place for the discovery of ticks in Alaska, followed by wild animals, the bulletin said.
The imported ticks were largely the brown dog tick, with the scientific name Rhipicephalus sanguineus, which is the most widespread tick in the world, and the American dog tick, with the scientific name Dermacentor variabilis, that is also widespread.
About half of the non-native ticks tracked through the Submit-A-Tick program were found on hosts - domestic animals or even people - who had traveled outside of Alaska in the prior two weeks. Some sources of introduction were unknown, however.
Of growing concern is the western black-legged tick, with the scientific name Ixodes pacificus, which is known to spread Lyme disease. A few specimens have been found through the Submit-A-Tick program, and the Alaska climate is becoming more hospitable to it. A recent UAA study coauthored by Hahn found that Southeast and parts of Southcentral already have conditions that would support the establishment of this tick species, and more areas of the state are expected to become suitable in the future.
The biggest year for tick reporting was four years ago, when there was a lot of publicity about the Submit-A-Tick program, Hahn said. The record-hot summer that year might have also played a role in the reporting, she said.
"I think that the bump in tick submissions in 2019 was related to outreach about the program that kicked off that year. But definitely weather plays a role because when it's nice outside, people and pets are more likely to get outside and go hiking and encounter ticks," she said by email.
Of the six species of ticks considered native to Alaska, five of those were found through the Submit-A-Tick program. Those ticks are known to infest small mammals like rabbits, squirrels and voles and are considered a low risk to humans. They can spread diseases in the wild population; one is tularemia, sometimes called "rabbit fever," which can be acquired by pet dogs and cats - and, occasionally, people - that have contact with infested rabbits or other mammals.
In recent years, signs of tularemia exposure have shown up among polar bears and other Arctic animals.
Additionally, Hahn and her colleagues conducted surveys in 2021 of veterinary clinics to see what staff members and pet owners knew about ticks. Participants knew about the Submit-A-Tick program, but there were otherwise some lapses in awareness or tick-safety practices, the survey found.
"Ticks are a dynamic situation in Alaska, so for people who grew up here or for vets who have practiced in Alaska for a long time, it's probably not something that they've ever thought about or had to deal with. As things are changing in Alaska, it is important for vets and pet owners to keep up to date with the latest information," Hahn said by email.
Over the longer term, reports of ticks in Alaska have increased dramatically, according to Hahn's research. From 1909 to 2019, there were 1,190 tick records in Alaska representing 4,588 individual ticks across 15 species, according to a previous study authored by Hahn, published in 2020. Most of those ticks were of the six species historically found in Alaska: Haemaphysalis leporispalustris, Ixodes angustus, Ixodes auritulus, Ixodes howelli, Ixodes signatus, and Ixodes uriae. However, over half of the tick records were collected in the past 10 years of that study period, she and her colleagues found.
Yet to be spotted in Alaska is one type of tick that is of most concern to some people: the moose-attacking winter tick. That tick, with the species name Dermacentor albipictus, has become notorious in New England and parts of Canada for hurting moose.
They have been established for years just over Alaska's eastern border. Climate change has contributed to the spread of winter ticks west and north.
For infested moose that scratch off their hair and appear white, there's a commonly used term: ghost moose. The blood-sucking winter ticks degrade the health of moose, increasing physical stress and hampering their ability to forage for food. For moose calves, infestations can be fatal.
In Maine, for example, winter-tick infestations - which are increasing as the climate warms - are now the leading cause of moose calf deaths, according to that state's Department of Inland Fisheries and Wildlife.
A department study of collared animals found that nearly 90% of the moose calves had died by the spring of 2022 after being infested with ticks. And a 2019 study cited tick-caused calf deaths as the reason for the overall moose population decline in northern New Hampshire and western Maine.
The winter tick was first discovered in Canada's Yukon Territory in the 1990s. They have been found on animals within two Yukon elk herds, on moose and deer. Winter ticks have also been found on moose and caribou in Canada's Northwest Territories.
The Alaska Beacon is an independent, donor-funded news organization. Alaskabeacon.com.